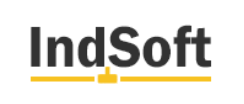 _________________________________________________________________________


Dear Customers, Partners and Associates,
Lockdown relaxation announcements are being made worldwide but we have decided to extend Work From Home option to all our Cloud Hosting Staff including renewal, technical support till the end of July 2020. This decision has been taken in view of the safety concern of our staff. 
Some important information we would like to share with you.
1. We are Always Online for You:
Our staff, email address, and phone numbers remain operational as per the schedule. The best way to communicate for Upgrade / Renewal / Support and Billing Team is through support tickets available at https://www.indsoft.info/my/clientarea.php we make sure your request is responded promptly. 
2. Additional Security of Website & DB:
As an additional safety measure, we request all the customers to either opt-in for an online backup plan or store copies of important data on local storage. Online Backup Plans are available on our website at https://www.indsoft.info/my/cart.php?a=add&pid=74&carttpl=indsoft 
3. Contactless Payments
We always encourage contactless digital methods for the payment of all unpaid invoices and use a payment method like Credit Card / Debit Card or Online banking. Option available in the client area, click on the unpaid invoice and pay online. Follow as instruction below:
a. Log in to Customer Area  https://www.indsoft.info/my/clientarea.php
b. Select Option of from Top Navigation: Billing From Dropdown Select My Invoices
c. You would be shown the list of Unpaid Invoices
d. Click on the Invoice
e. Select Payment Method From Drop Down and Make Payment
f. For Debit/Credit Card Payment Option choose Bank of Baroda / EBS 
We remain committed to all our employees, customers, and partners. We thank you once again for your trust and business. 
Regards
Team IndSoft Systems 
Website : https://indsoft.net  |  Email : mktg @ indsoft.net